Your Entry-Point into the Canadian Corporate Social Purpose Ecosystem Map
Welcome to the first-ever interactive Map of the Canadian Corporate Social Purpose Ecosystem, designed to identify and visualize the organizations and people playing a role to foster an enabling environment for social purpose business to grow and thrive. We hope the Map can help everyone in the ecosystem find partners and allies in this work and dentify gaps and opportunities in Canada to further scale this concept in business.
How can you help?
We are interested in the ways in which you and the organization(s) you work for are helping to foster social purpose in business and / or realize a Purpose Economy for Canada – whether that is a small focus or a central focus of you or your organization's work. For that we will ask you some background information, as well as about you / your organization's activities in the Purpose Economy, whether that is helping business adopt and implement a societal purpose and / or creating the enabling environment to accelerate a Purpose Economy.
Outcomes of the Survey
The information you provide will be shared publicly in the Ecosystem Map and used to identify collaborators, opportunities, and gaps in the social purpose ecosystem. This will inform our collective ambition to realize an economy that fosters a thriving future for everyone within planetary boundaries.
Warm regards,
Mary Ellen Schaafsma and Coro Strandberg
Co-Founders of the Social Purpose Institute at United Way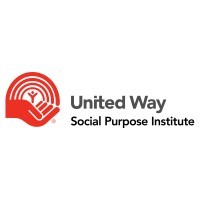 If you're interested:
Fill in the form below to be added to our Ecosystem Map (available right away for your use).
Find the validation email from sumApp in your inbox (please check spam folder) and click to validate your sumApp membership. It will be from noreply@sum-app.net
Watch for an invitation email from Coro Strandberg and Mary Ellen Schaafsma (also via noreply@sum-app.net) which will be received momentarily after validating your membership.
Click on your unique link in the email to take you to the sumApp interface, fill in your thumbnail & profile, share what connections you have and then we shall let you know when the Network Map is available.